In Memory
Edith Mae Brandt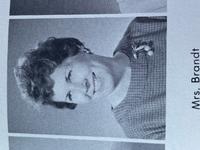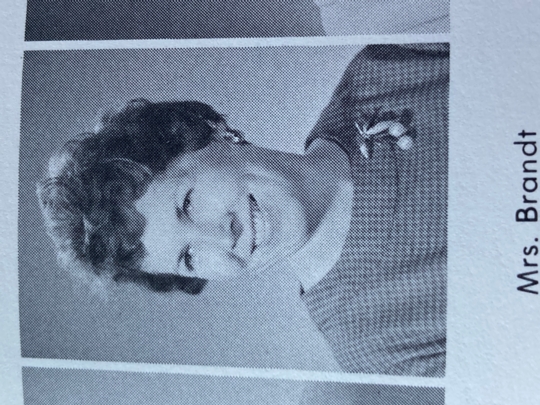 Edith Mae Brandt
Born: January 6, 1931; in Stoughton, WI

Died: January 18, 2021; in Crystal Lake, IL

Edith Mae Brandt, 90, of Crystal Lake, IL was born on January 6, 1931 in Stoughton, WI to Bennie and Ida Auby. She passed away peacefully on January 18, 2016 in Crystal Lake, IL.

Edith was a graduate of University of Wisconsin -Whitewater, where she earned her Bachelor's Degree. She then attended Northern Illinois University and graduated with her Master's Degree. On June 16, 1956 she was united in marriage to Donald Brandt in Cottage Grove; they celebrated 59 years of marriage until his passing in 2016. She worked her entire career asa high school teacher in the Commercial Department, and retired after 50 years. She was a member and past chairwoman of the McHenry County Retired Teachers Association. She and Don were also devoted members of Bethany Lutheran Church. She enjoyed sewing, knitting and gardening. In later years, Edith and Don enjoyed traveling(both short trips and long journeys), volunteering, and spending extended time with family and friends. She was a very generous and kind person to everyone she encountered.

Edith is survived by her children, Peter (Pamela) Brandt, and Sara Brandt; her grandson, Joshua (Stephanie) Schoeneberg; her great grandson, Cael Schoeneberg; and her brother, Roger (LaVelle) Auby.

In addition to her husband, she was preceded in death by her parents.

Visitation will be held on Saturday, January 23, 2021 from 3 PM until the time of the funeral service at 7 PMat Davenport Family Funeral Home and Crematory, 419 E. Terra Cotta Ave. (Rte. 176), Crystal Lake, IL 60014. Interment will be held at 11 AM Monday, January 25 at Fassett Cemetery in Edgerton, WI.

In lieu of flowers, memorial contributions may be given to Bethany Lutheran Church, 76 W. Crystal Lake Ave., Crystal Lake, IL 60014.

For information, please contact Davenport Family Funeral Home, Crystal Lake, 815-459-3411. For online condolences please visit, www.davenportfamily.com.
https://www.legacy.com/us/obituaries/nwherald/name/edith-brandt-obituary?pid=197550501