In Memory
Agnes Fortney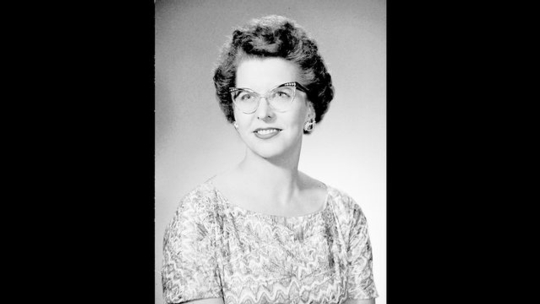 Agnes M. Fortney, 92, of Viroqua, WI died January 23, 2018 at the Bethel Home.

Agnes M. Fortney, was born June 04, 1925 to Arthur and Ida (Haugen) Fortney in the Town of Franklin, Vernon County, Wisconsin. Aggie graduated from the Viroqua High School in 1943. She continued her education at the University of Wisconsin La Crosse, where she earned her teaching degree. Her first teaching job was at Plainview, MN, followed by positions in the Mosinee, WI, Fort Atkinson, WI, Stoughton, WI and in Crystal Lake, Il, school districts. During her career, Aggie taught English and was later a Guidance Counselor. She retired in the late 1980's and moved back to Viroqua in 1992 to be close to her mother and other relatives still in the area.

She had a love of travel and spent a summer in Norway, which included continuing education classes, being an attendant in her friend's wedding and visiting the village of Fortun. She took summer classes in Arizona where she had an experience with a shooting cactus and in her later years took a car trip out west.

She enjoyed reading mystery novels, particularly those written by Agatha Christie who was one of her favorite authors. She also kept up with the times by reading the La Crosse Tribune and continuing her education. She read magazines featuring delicious food recipes she loved to try, which included baking cakes for her grand nieces and nephews for their birthdays. She could often be found working in one of her multiple gardens or scanning gardening catalogs looking for new plants to add to her yard.

She was preceded in death by her parents, brothers Orville, Norman and Gordon, her sister Elizabeth Sousley, and her twin sister, who died at birth, sister-in-laws Marian Fortney and Mary Jo Fortney. She is survived by her brother-in-law, Frank Souley, sister-in-law, Irene Fortney, and her many nieces and nephews, great nieces and nephews.

Funeral Services will be held at 11 am on Wednesday, January 31, 2018 at the Immanuel Lutheran Church. Pastor Kathryn Ingbritsen will officiate with burial following a luncheon at the Franklin Cemetery. Friends may call on Wednesday at the church from 10 am till the time of service at 11.

Online Condolences may be offered at www.VossFH.com

The Vosseteig-Larson Funeral Home of Viroqua is serving the family.
https://www.channel3000.com/obituaries/agnes-fortney/691830686