In Memory
John Trask
OBITUARY
John Arthur Trask
APRIL 21, 1950 – MAY 20, 2023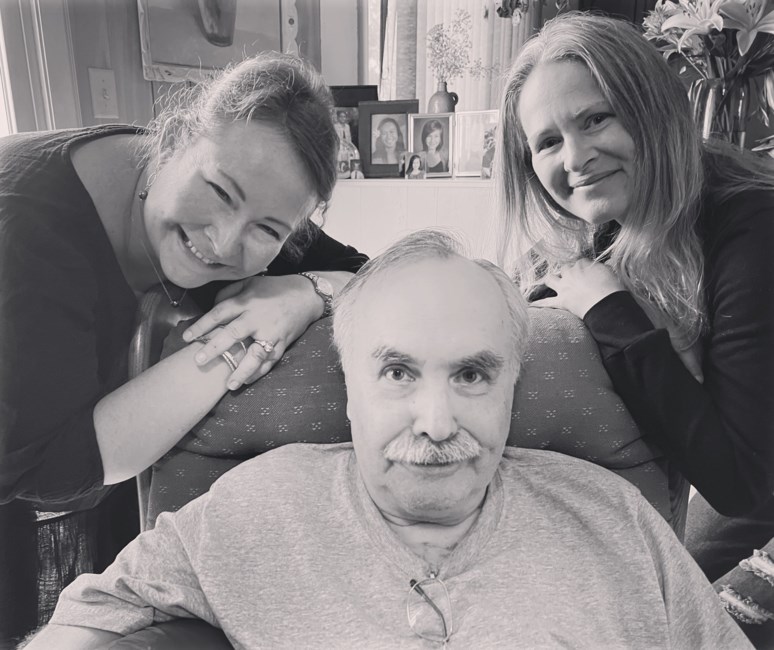 IN THE CARE OF
John Arthur Trask, age 73, of Crystal Lake, Illinois passed away on Saturday, May 20, 2023.
He was born April 21, 1950 to Russ and Lee (Kufahl) Trask.
John graduated from Crystal Lake High School in 1968. John was a drummer in a band, started college and then was drafted into the United States Army. He married Peggy O'Laughlin in 1970. After returning from the Army, John attended Southern Illinois University where he received his Bachelors in Engineering. He moved his family to Kauai, Hawaii in 1984, where he fulfilled his dream of building his own home.
John loved being a Quality Control Engineer in different capacities. He worked for years at Process Engineering in Crystal Lake, but his true passion was being an artist. His paintings included everything from watercolor to acrylic flow art. He loved nature, hunting, and enjoyed many special shooting trips with his cousins, nephews, and grandchildren. He was passionate and dedicated to his online video gaming and movies. He was extremely eclectic, so much fun and obviously, very interesting! His sense of humor and level of sarcasm is already so missed by all who knew him.
John is survived by his daughters, Jennifer (Jon) Irving and Stefanie Trask; his grandchildren, Kuikamanao, Genava, Jonathan Holden, Elizabeth, Paeightyn, Elijah; his older brother, Mark (Tracy) Trask; and a large and loving extended family.
He was preceded in death by his parents; his brothers, Fred (Barbara) Trask and Tom Trask.
There will be a gathering of family and friends 11am greeting, 12 noon start of memorial service on
Saturday, June 24 at Querhammer & Flagg Funeral Home, 500 W. Terra Cotta Ave., Crystal Lake.
He has left us multiple original art works that we will be displaying, giving away during and after his service. We want everyone who loved him to take home a work of art that he made with love, time and care.
In accordance with his wishes and his love for science, his body was donated to the Anatomical Gift Association.
Fond memories and expressions of sympathy may be shared at www.QuerhammerandFlagg.com for the John's family.
file:///var/mobile/Library/SMS/Attachments/a9/09/5CD8D444-2A46-4BFA-B2B5-0B270DA1838D/IMG_9029.heic
https://www.dignitymemorial.com/obituaries/crystal-lake-il/john-trask-11298505