In Memory
Rick Gierloff VIEW PROFILE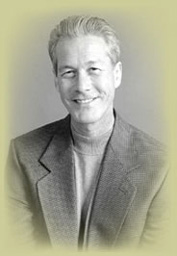 Deceased Classmate: Rick Gierloff
Date Of Birth: March 23, 1950
Date Deceased: 04-09-18
Age at Death: 68
Cause of Death:
Classmate City: Tempe
Classmate State: AZ
Classmate Country: USA
Was a Veteran: No
Survived By: Thomas Gile-son JT Gile-grandson Nora Gierloff-daughter and her son

It is with regret that I share of the passing of Richard Gierloff. He was an accomplished trial attorney in Arizona for many years. He is survived by his son Tom Gile and grandson JT Gile of Tualatin, Oregon and daughter Nora Gierloff and her son of Seattle.
http://www.legacy.com/obituaries/nwherald/obituary.aspx?n=richard-d-gierloff&pid=188737650&fhid=2378
Richard D. Gierloff

Born: March 23, 1950

Died: April 9, 2018

Richard D. Gierloff, 68, of Gilbert, Arizona, passed away at home on Monday, April 9, 2018.

Richard, the son of Donald and Dorothy Gierloff, was born on March 23, 1950. He attended St. Thomas the Apostle grade school and Crystal Lake Central High School.

As a young man, Richard moved to Phoenix, Arizona. He earned his undergraduate degree from Arizona State University and a Juris Doctor degree in law from the University of Arizona, Tucson in 1980.

The Arizona Bar Association recognized Richard as a certified specialist in criminal law. He also gained approval to try cases before the United States Supreme Court.

He was a very hard-working and dedicated lawyer before his failing health caused him to give up his practice.

He was a life-long Cubs fan like his father.

Richard is survived by his loving fiancee, Christine Berry; her son, Jason Berry; Richard's dear son, Thomas (Vicki) Gile; his loving daughter, Nora Gierloff (Emil King); and dear grandsons, J.T. Gile and Hayden King. He is also survived by his loving sisters, Linda Nicholas and Laurel (Thomas) Hlobil, both of Fox River Grove; as well as a nephew, Mark Hlobil; nieces, Kendra Hlobil, Nina (Tim) Jarosz, Johanna Nicholas; and many cousins. He is remembered by his stepsisters, Ruth Ann (Willard) Pierce, Debbie (Dr. Robert) Williams, Earla (Bill) Van Orden; and step nephews and nieces.

Richard was preceded in death by his parents; his brother, Thomas; and stepmother, Susanna.

There will be a family gathering in Gilbert, Arizona.

The Falconer Funeral Home in Gilbert, Arizona is handling the arrangements.
Published in the Northwest Herald on Apr. 14, 2018
http://www.legacy.com/obituaries/nwherald/obituary.aspx?n=richard-d-gierloff&pid=188737650&fhid=2378
Click here to see Rick's last Profile entry.