50th Reunion Photos/Friday
CLCHS Class of 1968 50th Reunion
DAY 1
Friday, September 7, 2018
Goal Line Bar & Grill
Pictured below is the Reunion Committee finishing decorating for an evening of Meet & Greet Hilarity. Back row (left to right) Kathy Morgan Soberg, Mary Ann Rutherford Hidding, Martha Ellen "Meg" Greenwell Myers, Nanci Houston Sener, Pam Hart Nordstrom. Front row (left to right) Jennifer "Gig" Fues Anderson, Mary Welin Navakis. (Note to self. A person does not have to live in Crystal Lake to be on the Reunion Committee. That is why Al Gore invented the Internet and texting.)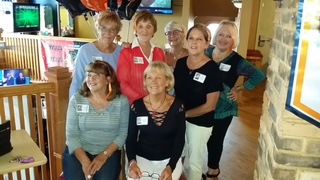 And the party begins! Pictured below is Tom Behrens, Don Santelli, Tom Baseggio, Steve Kaye. Ron Wegner is in background far left. Harry Shields is in the background far right.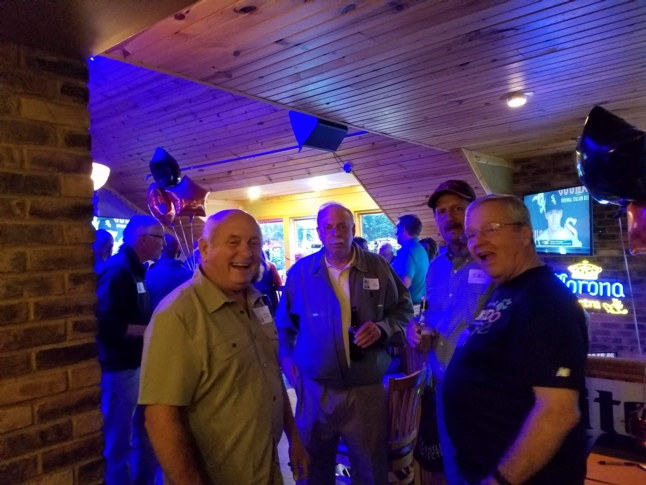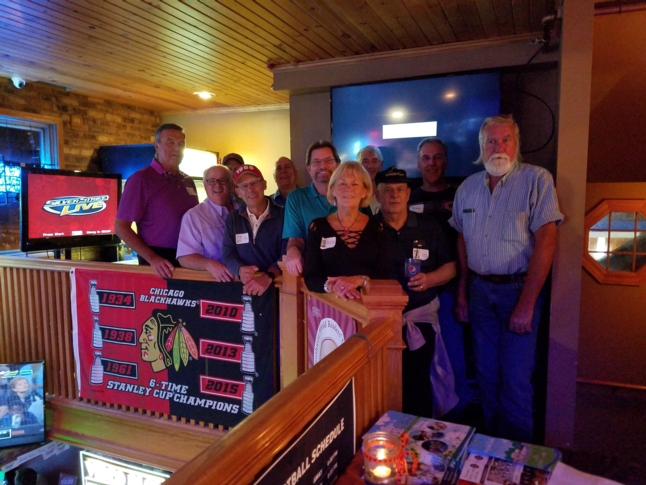 Above (left to right) Harry Shields, Joe Thillman, John Scotillo, Bob Maronde, Dick Visin, Mary Welin, Phil Roels, Joe Scotillo, John Golbeck, Dave Schutt. Tom Baseggio is hidden in the back left.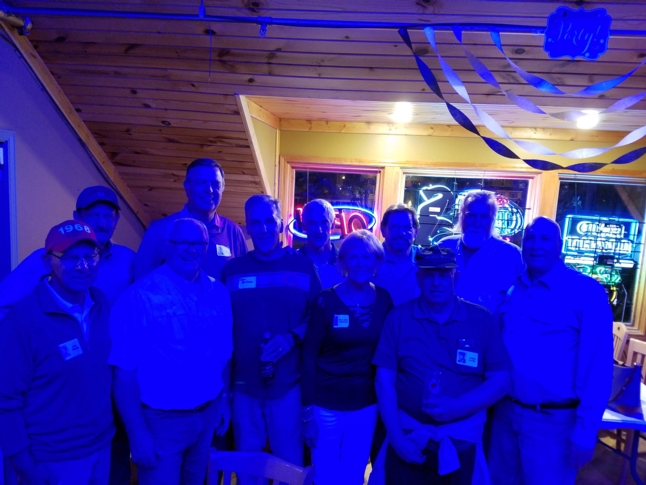 Black lights don't make for the best photos, but if you look closely you see (left to right) John Scotillo, Tom Baseggio, Joey Thillman, Harry Shields, John Golbeck, Phil Roels, Mary Welin, Dick Visin, Joe Scotillo, Dave Schutt, Bob Maronde.